After years of playing second fiddle to newer pastimes like video games and online activities, slot car racing is joining other pre-digital throwbacks like puzzles, board games and model kits as a popular diversion during the pandemic – thanks to its ability to provide fun family time.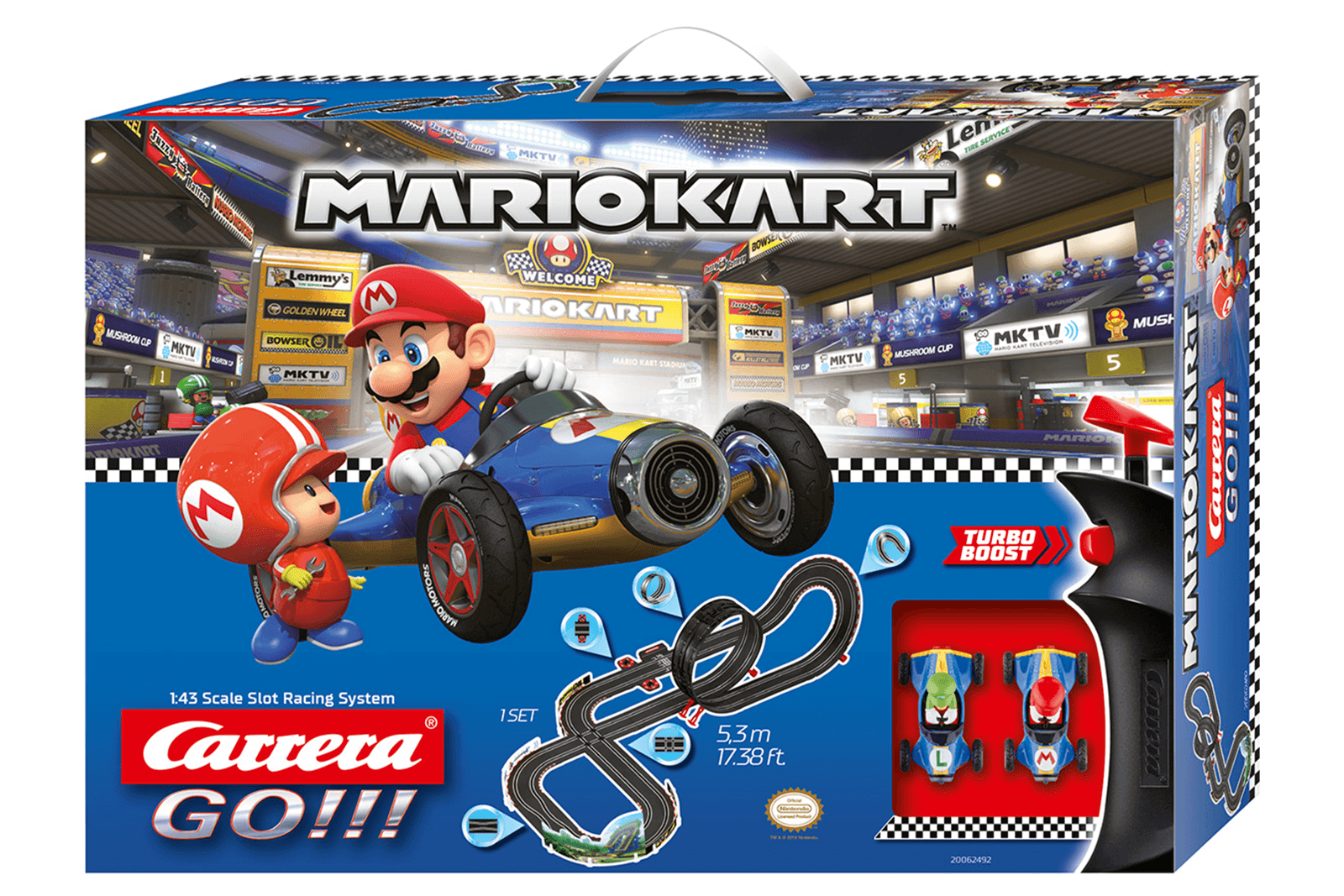 Racing icons in the bedroom • Carrera GO!!! racing set - Nintendo Mario Kart™ 8 • 2x Carrera GO!!! cars in the set: Nintendo Mario Kart™ 8 - Mario and Nintendo Mario Kart™ 8 - Luigi • 5.3-meter racing circuit with high-speed straights, curve, fly-over, loop, narrow section • Dimensions when assembled: 160 x 95cm • Scale of cars: 1:43 • Scale of tracks: 1:43 • Controller with turbo-button • Up to 2 drivers can race simultaneously • Action accessories for great racing fun • Age group: 6+ years It's pedal-to-the-metal turbo time! Mario and Luigi now have a new race kart and are tearing around the Carrera GO!!! racetrack at top speed. With their new racing cars, the brothers look cooler than ever before. The 5.3-metre/17.38 ft. racing circuit guarantees amazing action with a loop, a fly-over, bottleneck and a junction. Whatever their ages, every Mario Kart™ fan will need supreme controller skills to claim the ultimate victory.
When the pandemic hit in March, 55-year-old slot car king
Carrera
blew through its U.S. inventory in a month as families realized they could spend quality time building their track setup, learning how to use hand controllers to operate the miniature cars, mastering the art of taking the curves at top speed without losing the cars' grip on the track's guide-slots, and competing against each other for braggers' rights.
I received complimentary product.