It's simple for kids to surprise their family with a fun weekend breakfast: an egg in a hole. This twist on the classic is made with a heart-shaped cookie cutter. Enjoying this protein-packed breakfast together is a sweet way to start the day!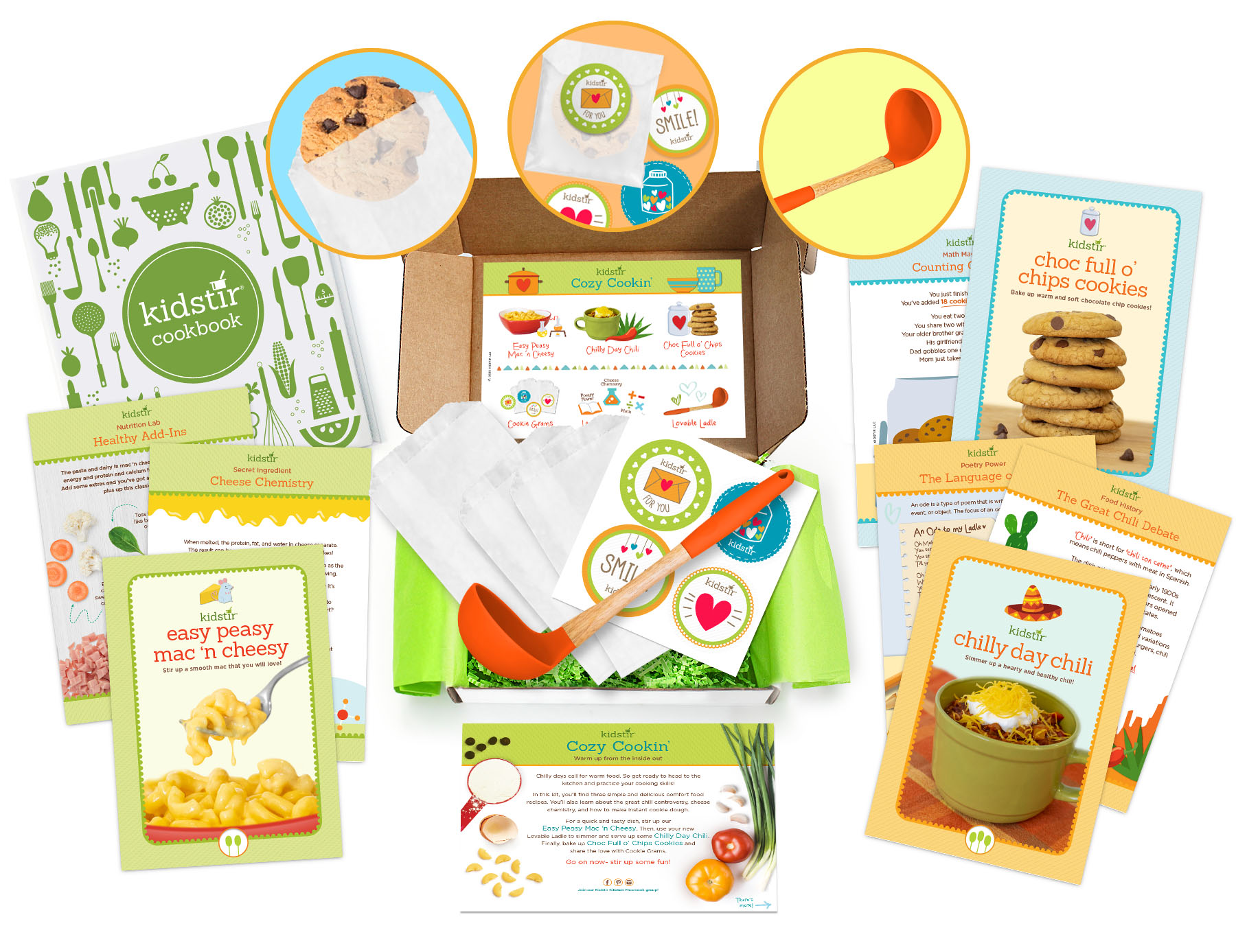 Egg in a Heart
Ingredients
• 1 piece of bread
• 1 egg
• 1 teaspoon butter
• salt and pepper
Step-by-Step Instructions
1. Place the bread on a cutting board. Cut out a heart shape using a cookie cutter.
2. Melt the butter in a frying pan over medium heat.
3. Place the bread and the heart shape piece of bread into the frying pan and toast lightly for a few minutes.
4. Flip the bread, then carefully crack the egg into the center. Flip the heart shape piece of bread, too, so it toasts on the other side.
5. Cover the pan and cook the egg for a few minutes, or until it's cooked to your liking. Transfer to a plate and serve with salt and pepper.
Makes 4 Servings
Please feel free to reprint this recipe with credit and link to Kidstir. Additional recipe ideas and samples of Kidstir kits are available for review, as well.
About Kidstir
Kidstir is a unique subscription service for children that can be joined or given as a gift, or you can send one of the single kits, as well. Each month, Kidstir will send your child a cooking kit filled with three delicious, nutritious recipes, kid-size cooking tools, games and activities! With a focus on fresh, nutritious food and hands-on fun, Kidstir was created by moms who know that through cooking, children will gain important life skills in the kitchen — and cook up some fun family memories through the process.
Monthly, 3 month, 6 month, and 12 month subscriptions are available with free shipping. Plus, Kidstir will debut a new surprise kit which will be revealed on the 21st of each month! All subscribers receive a 2 years Magazine Subscription to Real Simple, Parents or All Recipes magazines as a thank you bonus. A Cookbook Binder and Sibling cooking tools & creative materials can be added at checkout.
Learn more at
www.kidstir.com
.
I received complimentary product.