Tim Burton
(updated edition)
The iconic filmmaker and his work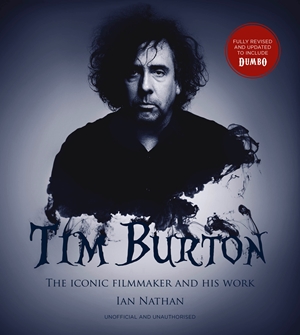 Description
Tim Burton is one of the most popular and remarkable filmmakers of the last 30 years, being responsible for such films as Edward Scissorhands, The Nightmare Before Christmas, Corpse Bride and Alice in Wonderland. He is famed for the visually arresting style of his films that combine with highly original storylines. A truly international filmmaker, Tim Burton has carved a reputation as one of the world's greatest creative directors. This stunning treasury explores the influences on his development as a filmmaker and assesses how he has captured the fruits of his imagination on screen. Illustrated with many behind-the-scenes photographs and stunning film stills, chapters analyze the success and style of films such as Beetlejuice, Ed Wood and Mars Attacks!, and examine how Burton breathed new life into well-known stories that include Batman, Planet of the Apes and Charlie and the Chocolate Factory. Finally, the book looks towards the future and his latest film, the live-action version of Disney's Dumbo, as well as the possibility of Beetlejuice 2.
Tim Burton's entire filmography is presented in this handsome package. Tim Burton, The Iconic Filmmaker and His Work, is a must for anyone who enjoys the creativity of films and is a fitting appreciation of one of Hollywood's most dynamic movie directors.
The author
Ian Nathan, who lives and works in London, is one of the UK's best-known film writers. He is the author of ten books, including Alien Vault, the best-selling history of Ridley Scott's masterpiece; Terminator Vault; Tim Burton: The Iconic Filmmaker, and His Work; and Anything You Can Imagine: Peter Jackson and the Making of Middle-earth. He is the former editor and executive editor of Empire, still the world's biggest movie magazine, where he remains a contributing editor. He has contributed to The Times, The Independent, The Mail on Sunday, Cahiers Du Cinema, and can be seen on the Discovering Film documentary series on the UK's Sky Arts channel.
I received a complimentary copy.
Cassandra's Review- A book that covers so much of Tim's life as well as the amazing movies he has created. If you love Tim Burton this is a must have. It would make not only a great gift but it would brighten someone's day. The photos are stunning and I was so pleased spending time with it.