According to Cornell Language Acquisition Lab, learning a second language at a young age is beneficial for a child and plays a key role in their academic successes in their later years. So, what is the best method for parents to teach a new language to their kid at an early age?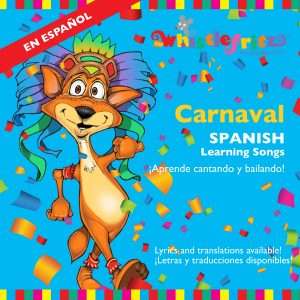 Studies show immersion, learning by only hearing and speaking a new language, is the best way for kids to pick up new words and increases the chances of becoming bilingual.
Whistlefritz
is an awarding program that uses language immersion so your child can learn how to speak Spanish or French! It was created after Founder, Heidi Stock set out on a mission to find a fun yet educational teaching materials for her children to learn a new language. She quickly realized that most programs solely featured cartoons and didn't feature live speakers for children to watch the movement of their lips. Not finding what she wanted, Heidi decided to create it herself!
Whistlefritz's programs allow kids to join a group of lovable character including Fritzi , the animated mouse Whistlefritz and friends on a journey to learn another language! The combination of live-action, animation, and lively music makes the programs as entertaining as they are educational! Children learn their second language through Whistlefritz the same way they learned their first language: through words used in context by live speakers in fun skits, games, catchy music, and dance!
Whistlefritz's collections include DVDs, flashcards and worksheets that are available in Spanish and French!
I received complimentary product.