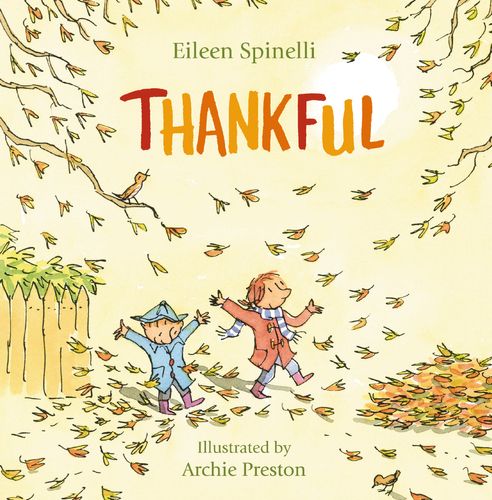 Thankful
Illustrated by Eileen Spinelli, Archie Preston
The gardener's thankful for every green sprout.
The fireman, for putting the fire out.
The artist is thankful for color and light.
The clown for her costume silly and bright.
Thankful, written by beloved children's author Eileen Spinelli and illustrated by Archie Preston, combines charming rhymes and whimsical illustrations to convey the importance of being thankful for everyday blessings. Like the gardener thankful for every green sprout, and the firefighter, for putting the fire out, children are encouraged to be thankful for the many blessings they find in their lives. Spinelli exhibits her endearing gift for storytelling with this engaging poem, reminding children how blessed and special they are. Meant to be read aloud, this heartwarming board book will be a treasured keepsake for parents and children alike.
I received complimentary copies.
Cassandra's Review- I love being thankful and remembering even the smallest of blessings so this was a very cute book to share.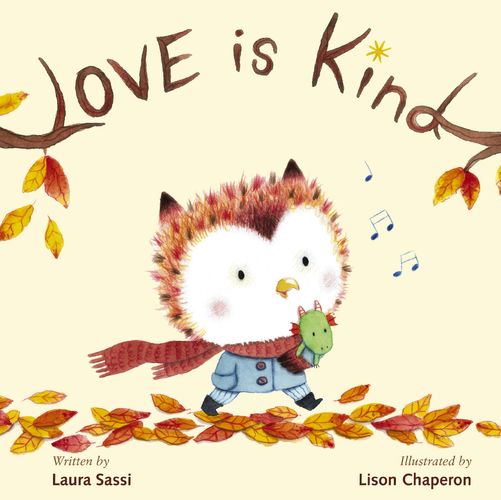 Love Is Kind
Illustrated by Laura Sassi, Lison Chaperon
An entertaining, at times humorous, always gentle approach to teaching kids the true meaning of love as described in 1 Corinthians 13—"Love is patient, love is kind. … Love never fails."—while celebrating the one-of-a-kind bonds kids have with their grandparents.
Little Owl jingled the coins in his pocket. It was Grammy's birthday. And, finally, he had enough money to buy her something special—a heart-shaped box of chocolates.
So begins the journey in Love Is Kind, a charming board book written by bestselling author Laura Sassi and illustrated by Lison Chaperone. This heartwarming story about Little Owl and his quest to buy his grammy a heart-shaped box of chocolates for her birthday is based on the real meaning of love as described in 1 Corinthians 13.
Even though Little Owl is thwarted at every turn, this story is ultimately a sweet reminder that real love isn't found in a box—even one filled with delicious chocolates.
Love Is Kind:
Is a heartfelt and charming board book written by bestselling author Laura Sassi and illustrated by Lison Chaperone
Is told in simple prose that even the youngest readers can understand and remember
Makes the perfect gift for Grandparents Day (celebrated on the first Sunday in September after Labor Day), for grandma and grandpa's birthdays, or as a Christmas present from the grandkids
Cassandra's Review- Kindness in the best forms are sharen in this book os sweet love and heart. What an amazing little read perfect for children and snuggle time.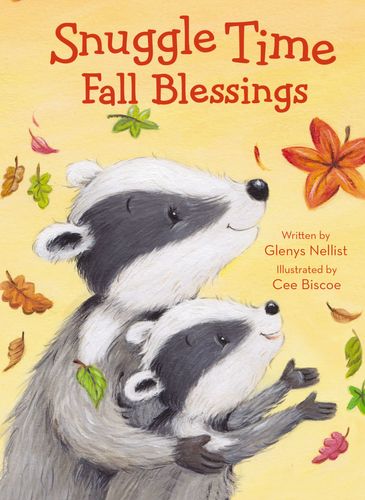 Snuggle Time Fall Blessings
Illustrated by Glenys Nellist, Cee Biscoe
Snuggle up with your little one and enjoy all the best parts of autumn together—pumpkin picking, colored leaves, hayrides, and more—with this adorable padded-cover board book. Get ready for repeated readings and lots of hugs!
Carving pumpkins. Fresh baked apple pie. Leaf piles. Jack-o'-lanterns. Featuring Glenys Nellist's whimsical read-aloud rhymes and Cee Biscoe's cuddly illustrations, the Snuggle Time Fall Blessings board book will become part of your new autumn reading tradition.
Whether you're a parent or grandparent, Sunday School teacher or older bother or sister, the little ones in your life will be ready for all the joys fall can bring when they hear …
Let's go apple picking,
Shake them from the tree.
Round and fat and juicy,
The big red one's for me!
Snuggle Time Fall Blessings is:
An adorable addition to the bestselling Snuggle Time series, with over 150,000 units sold
Written by Glenys Nellist, the bestselling author of many children's books, including the Love Letters from God and Snuggle Time series
Perfect for bedtime snuggles with a padded cover that fits just right in little hands
Cassandra's Review- It is such a pretty book of love and sharing moments that are the best parts of fall.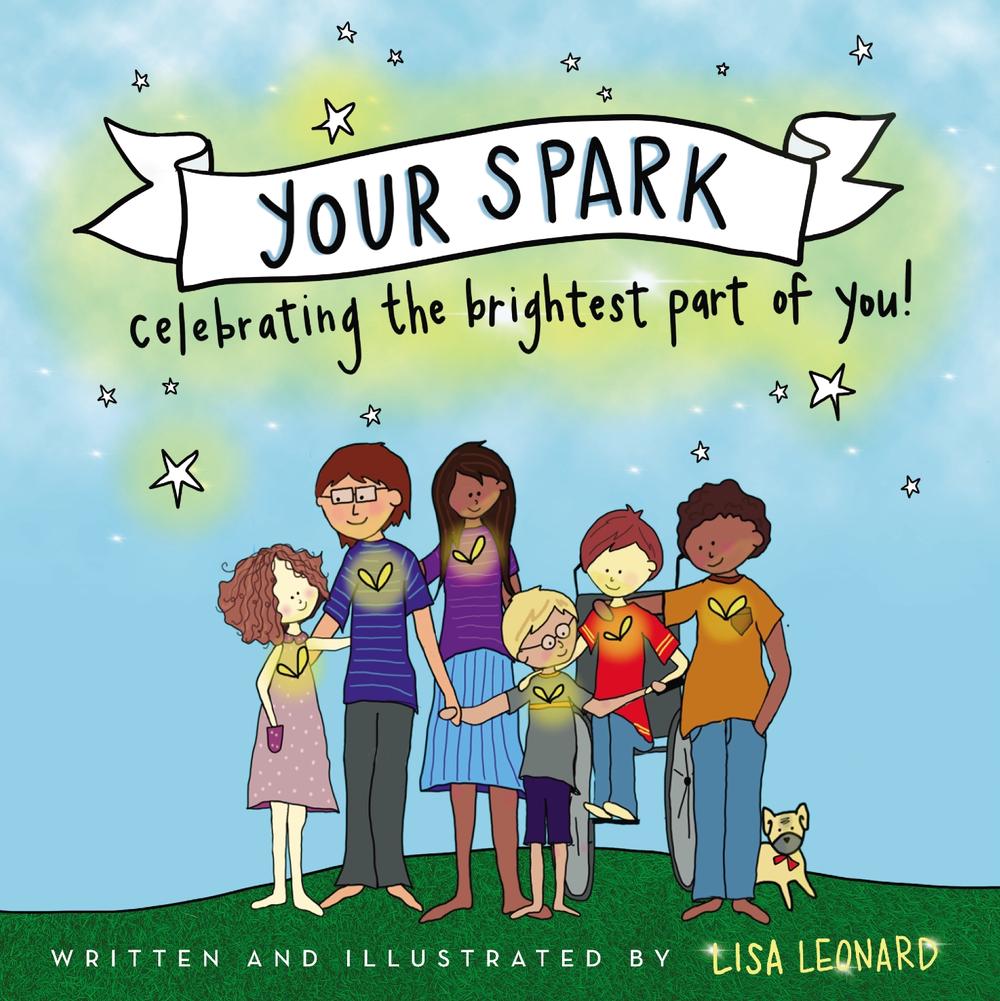 Your Spark
Lisa Leonard
Publisher Description
From social media sensation and jewelry-maker Lisa Leonard comes the children's picture book Your Spark. Lisa pours her heart into this book and wants children everywhere to know that we all have a light inside us that shines brightly and makes us who we are. In Your Spark, the universal message of self-acceptance and celebration of what makes us all unique is brought to life with inspiring text and free-spirited illustrations.
Inside your heart there is a spark.
It shines bright and true, and it's what makes you, YOU!
God gave you your very own spark.
No one else in the whole wide world has a spark like yours!
Your spark makes your eyes twinkle and your mouth smile.
It makes your feet stomp and your voice loud.
It makes you excited and curious to learn new things.
It lights you up from inside, and fills you with wonder and dreams.
Your Spark will inspire children to shine. And they will love the cover of this book sparkles with glitter and foil.
Cassandra's Review- I enjoy positive vibes and the inspiration of this shorter book.