Barbie Forever
Her Inspiration, History, and Legacy (Official 60th Anniversary Collection)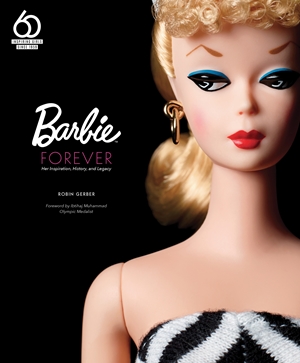 Description
Barbie Forever
: Her Inspiration, History, and Legacy presents a detailed, fully authorized portrait of this beloved doll through all-new interviews, original sketches, vintage photos, advertisements, and much more. A double-sided fold out timeline showcases important moments in Barbie history. Explore how the doll came to be, what it takes to create one of her many looks, and how her legacy continues to influence the world.
Since her debut in 1959, Barbie has been breaking boundaries and highlighting major moments in art, fashion, and culture. She has been an interpreter of taste and style in every historic period she has lived through and has reflected female empowerment through the more than 200 careers she has embodied. Today, an international icon, Barbie continues to spark imaginations and influence conversations around the world.
Barbie Forever is a vibrant celebration for the "Barbie Girl" in all of us.
I received complimentary copy.
Cassandra' Review- I enjoy the excellent quality and pages of this book. The in depth history and beautiful photos. Perfect for a fan of Barbie and an amazing collectable.