ACTS OF KINDNESS
Written by Rhonda Sciortino
978-1-57826-815-3, $12.50 paperback
978-1-57826-717-0, $7.99 eBook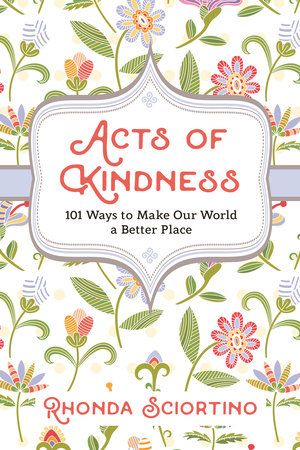 Published by Hatherleigh Press.
Distributed through Penguin Random House.
Available wherever books are sold.
www.hatherleighpress.com
Rich with meaning and simple to put into practice, Acts of Kindness provides readers with easy ways to see the little, everyday acts of love all around us, providing hope and inspiration even in difficult times. Random or otherwise, acts of kindness and generosity are essential to making our world a better place. A celebration of humanity at its best, author and motivational speaker Rhonda Sciortino inspires and delivers in Acts of Kindness, a powerful little book, rich with love.
Rhonda is also a spokesperson for organizations including Safe Families for Children and the National Foster Parent Association and the founder of the Successful Survivors Foundation.
I received a complimentary copy.
Cassandra's Review- I was so excited to read this book, it is so good for keeping up my positive vibes and it keeps on giving back my energy instantly every time I read it.