Thick Head is the latest solution for thinning hair for men. It smells great. It won't cause pesky ED - the other companies talk real quick about this horrific side effect.
• 25% of men start experiencing hair loss by age 21
• 66% of men experience significant hair loss by age 35
• 85% of men have serious hair thinning by age 50
But it's not too late! You can get ahead of it - today.
THICK HEAD
's Regrowth Systems focus on fighting the most common causes of hair loss (androgens, inflammation, and nutritional deficiencies).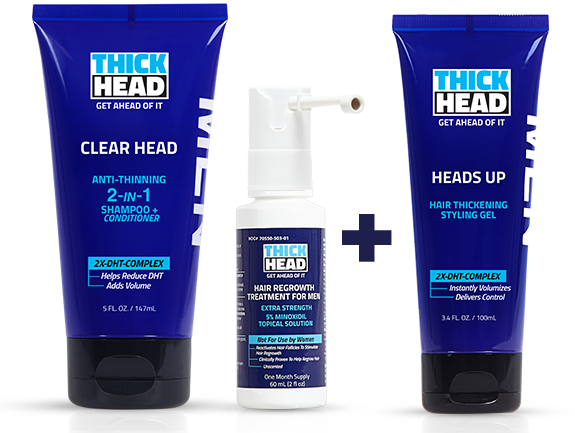 FIGHTS MULTIPLE CAUSES
Laser-targets DHT with the 2X-DHT-Complex, addressing the primary cause of hair loss.
REGROWS HAIR
Uses extra-strength, FDA-Approved Minoxidil the clinically proven ingredient to regrow hair.
THICKENS & PROTECTS
Protects current hair by exfoliating the scalp, resulting in a full, thick looking head of hair.
Fight back with the complete system PLUS HEADS UP Thickening Styling Gel with 2X-DHT-Complex.
I received complimentary product.