The Kew Gardener's Guide to Growing Herbs
The art and science to grow your own herbs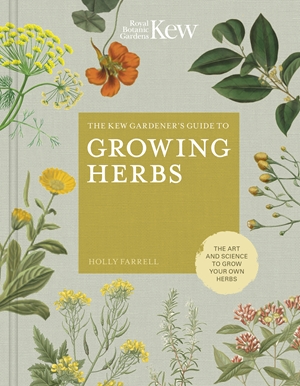 Description
The herbs in this book provide flavours and scents unlike any other: culinary herbs are a living trove of fresh flavours for any cook, with an almost alchemical power to transform the simplest dish. Herbs can be used as seeds, flowers, or leaves; cooked and eaten themselves or used to infuse a dish or drink. They are popping up in artisan gin, ice cubes and cocktail syrups; in foraged dishes and kitchen gardens of the best restaurants as chefs realise that often the only way to capture that elusive flavour is to have home-grown, freshly harvested herbs on their doorstep.
With this book these intense flavours can now be a reality for gardeners and food enthusiasts with any size of garden, from an acre to a window box. Underpinned by the authority of the Royal Botanic Gardens, Kew and the expertise of Holly Farrell this book combines practical elements with inspiration and beauty.
Find out how to grow herbs in all situations, how to plant, propagate and harvest, then the 80 most exciting herbs are identified, illustrated and their uses explained. This is accompanied by Jason Ingram's specially commissioned photography for 12 projects which show how to develop a herb garden at the next level and use herbs in the most interesting ways from planting a herb roof to making herbal oils.
I received complimentary copies.
Cassandra's Review- It is a teaching tool and great for the kids to discover new ideas.
The
Kew Gardener's Guide to Growing House Plants
The art and science to grow your own house plants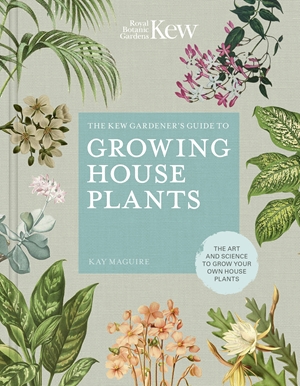 Description
Which are delicate and which indestructible? - We show how to find the right home for your plants and the right plants for your home.
KEW GROWING HOUSE PLANTS is a beautifully illustrated giftable gardening reference book, combining exquisite botanical illustrations with practical indoor projects. Readers can discover over 70 life-changing plants and 12 home-transforming projects. Each project is described and illustrated with step-by-step photographs. Starting from the premise that we want to show how to grow the right plant in the right place, we demonstrate the benefits of all common house plants and how to care and curate them in the home. Includes cacti, succulents, bromeliads including air plants, foliage house plants, flowering house plants, house plants for scent and air freshening.
Cassandra's Review- The illustrations are detailed, with small facts to go along. The book offers tips as well as great ideas that can be done as a family or in your spare time.