Love is Action
How to Change the World with Love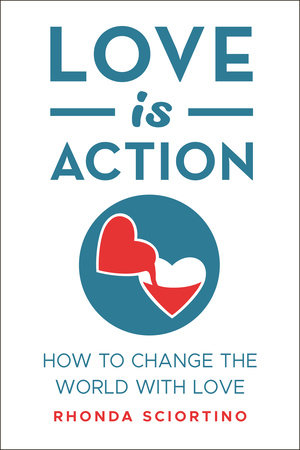 ABOUT
LOVE IS ACTION
An inspirational book that shows the best way to love is with one's actions.
Kindness, mercy, love. We need these values more than ever and what's most important is putting these into action. Love is Action takes this simple concept and puts it in a powerful and inspiration little book. Love is Action shows that unconditional love is more than words. Full of practical wisdom and tips, Love is Action provides everything one needs to live a life full of love with intention acts of kindness, generosity, and love. More than a book, Love is Action is an initiative for all of humanity.
Rhonda Sciortino is an author, speaker, business owner, and spokesperson for organizations including Safe Families for Children and the National Foster Parent Association. She is the founder and chairperson of Successful Survivors Foundation, and the national champion of the LOVE IS ACTION Community Initiative. For more information, visit
rhonda.org
and
loveisactioncommunityinitiative.org
.
I received a complimentary copy.
Cassandra's Review- A message of heart and truth. The book is so powerful and shows what words can do. Great quotes discussion starters and deep thinking sections are filling the pages. Love is forgotten in most of the world today and it is so easy to get into negativity or hate rather then remembering how beautiful life could be for everyone if we had more real love in the world. The pure virtue of love is endearing, sweet and pure and given in a expression or clear clean way it can be so amazing.