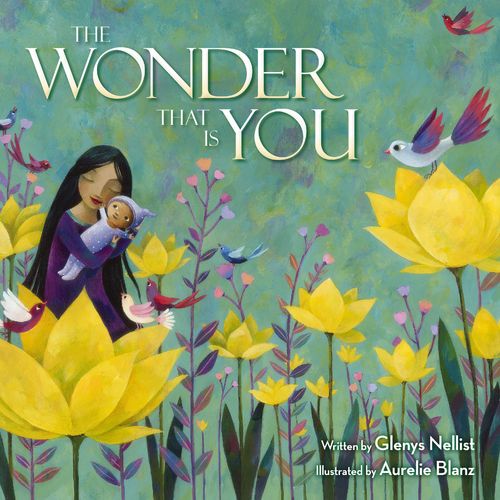 Illustrated by Glenys Nellist, Aurelie Blanz
Every parent dreams of embracing their new child, and when that dream comes true, it's as if all of creation rejoices with them. In the tradition of Nancy Tillman's On The Night You Were Born and Emily Winfield Martin's The Wonderful Things You Will Be comes The Wonder That Is You by critically-acclaimed author Glenys Nellist. This heartwarming padded cover board book beautifully captures the universal love and joy parents feel as they celebrate the arrival of a new child. A perfect gift for baby showers, baptisms, adoptions, birthdays, or any time you want to tell your little one how much they are loved.
It felt as if the world stood still
The day my dream came true,
And all creation paused to see
The wonder that is you.
I thought I heard the trees clap hands
And as their leaves unfurled,
They whispered softly in the breeze,
Welcome to our world.
Cassandra's Review- I think that if you are a parent this book will touch you in the warmest way, and being able to share that special time with your bundle of joy is a blessing.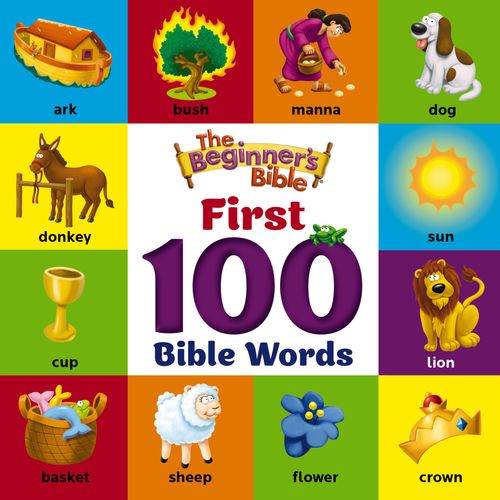 The Beginner's Bible® has been a favorite with young children and their parents since its release in 1989 with over 25 million products sold.
The Beginner's Bible First 100 Bible Words is the perfect way to introduce little ones to their first words from the Bible. This bright board book with vibrant colors and child-friendly illustrations offers emerging readers an opportunity to learn words and concepts from beloved stories from the Bible. This sturdy board book is perfect for little hands and contains engaging 3-D art with plenty of details to hold a young child's attention.
Cassandra's Review- A great learning book with beautiful illustrations. My kids all enjoyed taking time to read it no matter what skill level and age, everyone can join in the fun,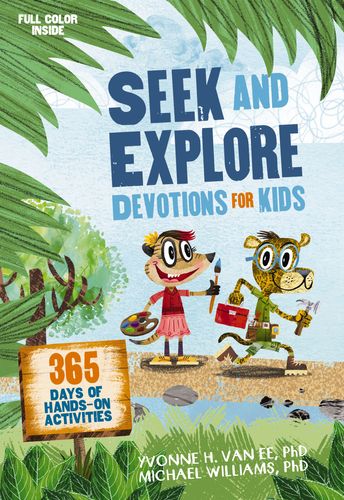 Seek and Explore Devotions for Kids
9780310760344; Softcover Devotional
The Seek and Explore Book of Devotions is a full-color, interactive journey through every book of the Bible—365 days (plus one for leap day!) of reading and hands-on activities, like journaling, crosswords, word searches, puzzles, and more.
During each week, your child will learn about one or two books of the Bible in short, easy-to-handle activities. Whether reading, writing, drawing, crafting, moving, or going out into the world, kids will learn about the Bible, God, and themselves. By the end of this interactive journey, your child will have a better understanding of the Bible as the story of God's people and his love for them. Perfect for a child to use on his own, as a family, in a classroom, or even in a Sunday school setting, this devotional is unique and engaging for ages 6–10.
Cassandra's Review- A great book if you want to play with your loved one or just let them have some quiet time, this is even great for on the go like art doctors appointments. There is so much to learn and do and it is all faith based wholesome fun.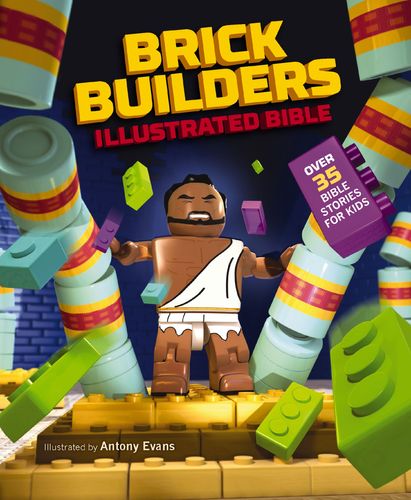 Brick Builders Illustrated Bible
9780310754374; Hardcover Storybook Bible
The Brick Builder's Illustrated Bible uses the popularity of brick-building pieces to engage children with the Word of God. With bold, colorful illustrations by Antony Evans and child-friendly text, over 35 beloved stories from the Old and New Testaments come to life. Readers will travel from Genesis to Revelation as they read stories like Creation, Noah's Ark, David and Goliath, the Birth of Jesus, and Jesus Walks on Water. And each story contains a "Building Block" takeaway for kids to help them apply the biblical principle to their own lives. What better way to bring the family together than with the Brick Builder's Illustrated Bible, perfect for readers of all ages.
Cassandra's' Review- When you take stories from the greatest faith based book of all time, children are sure to be pleased, but when you add the extra block fun to the learning it makes for an extra good experience. Kids will get so much more than a few stories if you take the time to read and discuss with them after.
I received complimentary copies.