July is National Picnic Month, the perfect excuse to gather the family and head outdoors. Whether you're going to a local neighborhood park or campsite, picnics allow me to combine your two favorite pastimes: friends and food.
Sparkling Ice's NEW Mystery Flavor
:
Offers a fresh and fruity carbonated beverage bursting with tropical flavors perfect for a summer picnic. An excellent soda alternative, Sparkling Ice is slightly carbonated with B-Vitamins, Vitamin D and antioxidants. This light and refreshing beverage contains Zero Calories, Zero Carbs, is Gluten Free, and Sodium Free.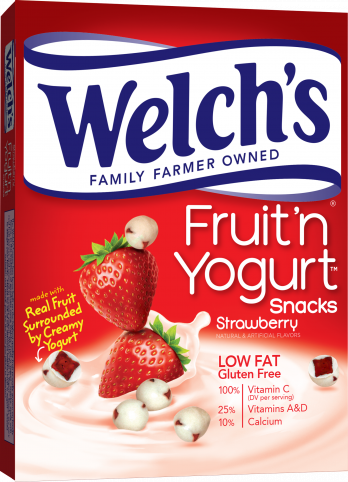 Welch's Fruit Snacks:
Available in a variety of delicious summer flavors, think Mixed Fruit, Berries n' Cherries, Fruit Punch, SuperFruit and more. Made with REAL fruit, no preservatives and fat free, Welch's Fruit Snacks are perfect for the whole family to enjoy.
Welch's Fruit n' Yogurt
:
Made with real fruit and surrounded by creamy yogurt for a melt in your mouth taste, Welch's Fruit 'n Yogurt are uniquely delicious and perfect for the whole family to enjoy while celebrating the summer.
I received complimentary product.