WONDERS OF THE OCEAN
Earrings Set for Ocean Awareness
Check out the 7 Wonders of The Ocean' earrings set, featuring 7 vulnerable/endangered species, they are not just pretty earrings. They are made to raise awareness to protect our beautiful oceans.
Made to remind you your role in keeping our oceans beautiful and marine life thrive!
From the coolest whale and shark earrings to the hippie sea turtle earrings, every day you get to bring one ocean friend to spread ocean awareness. How cool is that?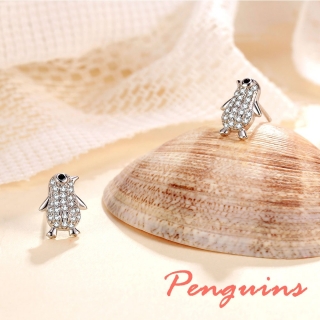 I personally care alot about all of the 7 animals and animals in general, so this is a wonderful idea. Ocean issues are real and this brings great awareness to them, I love the penguin earrings the most, but all of the issues are so important I could not pick just one.
Plan to purchase this great set?
Learn more here
If you would like, please share about which of the 7 ocean animals you care the most and why, as well as what ocean issue is important to you in the comments below.
I received complimentary product.