Genre: Mystery
Published by: Oceanview Publishing
Publication Date: May 2019
Number of Pages: 357
ISBN: 978-1-60809-324-3
Series: Clare Carlson #2
Purchase Links:
Amazon
| Barnes & Noble | Goodreads
Synopsis:
Every human life is supposed to be important. Everyone should matter. But that's not the case in the cutthroat TV news-rating world where Clare Carlson works. Sex, money, and power sell. Only murder victims of the right social strata are considered worth covering. Not the murder of a "nobody."
So, when the battered body of a homeless woman named Dora Gayle is found on the streets of New York City, her murder barely gets a mention in the media. But Clare―a TV news director who still has a reporter's instincts―decides to dig deeper into the seemingly meaningless death. She uncovers mysterious links between Gayle and a number of wealthy and influential figures. There is a prominent female defense attorney; a scandal-ridden ex-congressman; a decorated NYPD detective; and―most shocking of all―a wealthy media mogul who owns the TV station where Clare works. Soon there are more murders, more victims, more questions. As the bodies pile up, Clare realizes that her job, her career, and maybe even her life are at stake as she chases after her biggest story ever.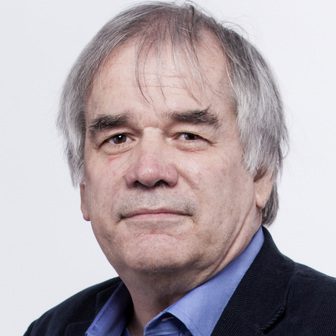 Author Bio:
R.G. Belsky is an author of crime fiction and a journalist in New York City. His newest mystery , YESTERDAY'S NEWS, was published in May 2018 by Oceanview. It is the first in a series featuring Clare Carlson, the news director for a New York City TV station. A second Clare Carlson book, BELOW THE FOLD, will be out in May 2019. Belsky's last book, BLONDE ICE, was published by Atria in October 2016. It is the third in a series of books from Atria about Gil Malloy, a hard-driving newspaper reporter with a penchant for breaking big stories on the front page of the New York Daily News. The first book in the Gil Malloy series – THE KENNEDY CONNECTION – was published in 2014 and SHOOTING FOR THE STARS came out in 2015.
Belsky himself is a former managing editor at the Daily News and writes about the media from an extensive background in newspapers, magazines and TV/digital news. At the Daily News, he also held the titles of metropolitan editor and deputy national editor. Before that, he was metropolitan editor of the New York Post and news editor at Star magazine. Belsky was most recently the managing editor for news at NBCNews.com. His previous suspense novels include PLAYING DEAD and LOVERBOY. BLONDE ICE was nominated as a finalist for the David Award at Deadly Ink and also for the Silver Falchion at Killer Nashville in 2017. He was the Claymore Award winner at Killer Nashville 2016 and also a Silver Falchion Finalist in both the mystery and thriller categories.
Catch Up With Our R.G. Belsky On:
rgbelsky.com
,
This is a rafflecopter giveaway hosted by Partners in Crime Virtual Book Tours for R.G. Belsky. There will be one (1) giveaway winner. One winner will receive one (1) Amazon.com Gift Card. The giveaway begins on May 1, 2019 and runs through June 2, 2019. Void where prohibited.
a Rafflecopter giveaway