Sticker, Shape, Draw: Things that Go
My Art Activity Book - Make 21 Sticker Animals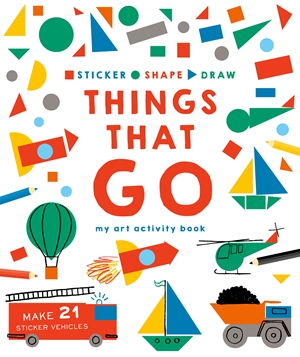 Description
Use simple sticker shapes, children add all their favorite machines and vehicles to the scenes provided—diggers, jet planes, cars, sailboats, trucks, trains and buses... there is even a rocket and a hot air balloon! Featuring 20 ready-drawn background scenes to populate as well as seven sheets of draw-on stickers,
Sticker Shape Draw: Things That Go
is a super-fun creative package—all children need to bring is pens or pencils and their own imaginations.
Packed with exciting vehicles to construct and decorate, Sticker Shape Draw: Things That Go will keep kids (and parents too!) busy stickering and drawing for hours.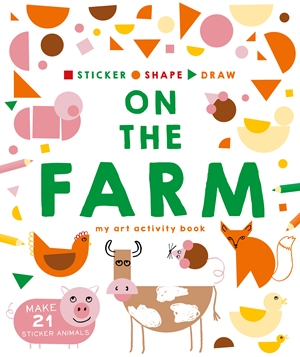 Sticker, Shape, Draw: On the Farm
My Art Activity Book - Make 21 Sticker Animals
I received complimentary copies.
Cassandra's Review- My family really like taking time to play and learn. The books are super fun for younger kids and provide a good amount of busy time.