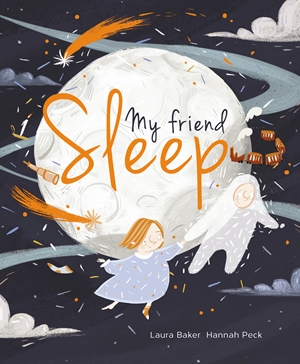 My Friend Sleep
Description
Journey with a little girl through her dreams, alongside her friend Sleep. Meet friendly aliens, ride on a dragon's back and meet a scary monster... who turns out to be not-so scary after all. With Sleep by your side, nothing is as terrifying as it seems. This magical picture book delights in the joy of dreams, opens a door to children's imaginations and helps to contain their fears around sleep and night terrors. Featuring stunning, atmospheric illustrations, this beautiful story is the perfect book for getting little ones off to sleep at bedtime.
Cassandra's Review- I made the joke that my friend sleep left me for insomnia (not even related to the book review) , but this book is great for little readers that might be scared or unsure of bedtime and can help them to visit dreamland in a more peaceful way.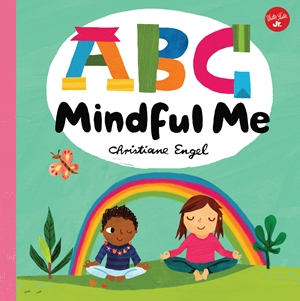 ABC for Me: ABC Mindful Me
ABCs for a happy, healthy mind & body
Pairing simplified mindfulness principles with each letter of the alphabet, ABC Mindful Me features colorful illustrations of children and animals, as well as playful rhymes to explain each concept to toddlers (and their parents!).
A fun read for the entire family, ABC Mindful Me is not only perfect for teaching toddlers their ABCs, but also for introducing them to key mindfulness tenants which promote physical and mental wellness, proper breathing, compassion, gratitude, and kindness.
These key concepts will help to grow young readers' concentration, listening skills, and ability to manage emotions, stress, and anxiety.
Plus, a handy index provides at-a-glance reference for 26 different mindfulness pillars for children to explore.
Cassandra's Review- Mindfulness is something I am still learning to acheive more of in my older years, so it is really good to get your kids on the right path and help them.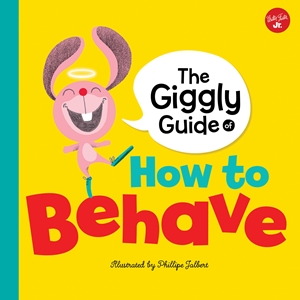 The Giggly Guide of How to Behave
Description
Mind your manners! There's more to good manners than just saying "please" and "thank you"! With 44 simple rules on how to behave, and how not to behave, this giggly guidebook shows you exactly what it means to have good manners, and what happens when you don't follow the rules of good behavior... Kids and their parents will giggle their way through this clever and colorful guide on polite behavior, and are sure to want the companion book on how to behave at school, too!
Cassandra's Review - Funny illustrations is what makes this book stand out and my children giggle. Even I found them to be funny but the rules are easy to follow and read outloud.
The Book of No Worries
This essential guide covers a multitude of worries and anxieties that a young person may face while growing up – from peer pressure to puberty and all the worries in between. This friendly and funny book aims to reassure tweens that their worries and fears are normal and offers practical tips for managing anxiety and stress, such as practicing mindfulness and meditation.
Children over 10 often have to deal with a bigger, scarier school, and increased pressure to study and get good grades while making and maintaining friendships. Add to that the non-stop nature of social media and the added pressure that it brings, and it's no surprise anxiety and depression is on the increase. From problems at school to relationship woes, body image issues to troubles at home, all worries are recognised and case studies and questions from 'real-life' anonymous readers offer positive tips and advice to help young people survive angst and stress that can bring them down.
Among the other topics covered:
Bullying
Drugs and alcohol
Separation and divorce
Sex and sexuality
Unrequited love and being dumped
Focusing on the emotional wellbeing and mental health of tweens, this survival guide to help young people cope with the worries and anxieties of growing up is full of thoughtful and humorous illustrations and provides sensitive treatment of difficult issues.
Cassandra's Review- The book is for older kids and does cover some deep issues in a lighter way, it could be a helpful icebreaker in a discussion.
How to Think Like an Absolute Genius
Description
Be curious! Be imaginative! Be determined! Develop your talents by drawing inspiration from the greatest of geniuses. In a world that changes quickly, the future belongs to those who have an open, flexible mind: like John Lennon, they will imagine the impossible; like Walt Disney, they will work as a team; and like Copernicus, they will be able to think backwards! If you're worried you might not be up to the job, have no fear! This fascinating book will show you the way. Meet 27 geniuses from different eras and disciplines – artists, scientists, thinkers or writers – and learn from their "creative methods". Packed with facts, games and activity ideas to boost your intelligence, creative, inventive, and critical thinking skills, this book will show you that you can become absolutely awesome at whatever you put your mind to!
Cassandra's Review- Quotes, queries and lots of fun thinking is included in this book.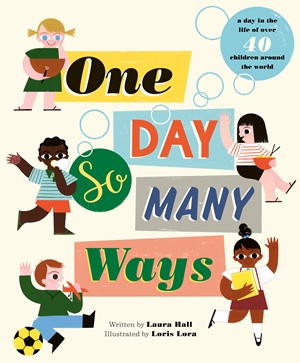 One Day, So Many Ways
Discover what daily life is like for kids all around the world! Meet children from over 40 countries and explore the differences and similarities between their daily routines. Over 24 hours, follow a wide variety of children as they wake up, eat, go to school, play, talk, learn and go about their everyday routine in this stunning retro-style illustrated picture book that celebrates different cultures.
Cassandra's Review- I remember way back in my time when I went to school we had days where we had to bring an food or items from our selected countries and it would be really fun. The book helps to give children a small look at how other countries children go through the day.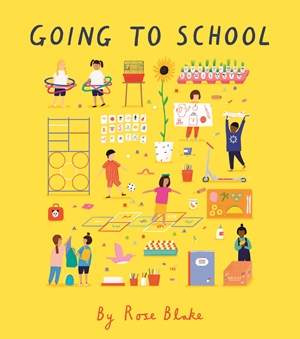 Going to School
Spend the day at school and join the little girl in everything she does in a day—from breakfast to bedtime. Meet her classmates and try to spot what each friend is up to in every lesson throughout the book. Can you guess what they want to be when they grow up? This reassuring introduction to the school day for little ones has bright, friendly artwork and is perfect for children about to go off to school for the first time.
Cassandra's Review - A good book to alleviate kids fears and help to get them ready for back to school.
I received complimentary copies.