Website-
https://www. warepet.com/
m/
For
SMALL ANIMALS, new products include: The Kapok Build-a- Series (Kapok Build-a-Bed + Kapok Build-a-Hut + Kapok Build-a-Nest) from WARE Pet Products is the softest bedding created to keep small animals SO cozy. Eco-friendly, the packaging for these actually transforms into the product itself...turning into a bed, a hut or a nest. Each product is printed with vegetable based inks making this product convertible, efficient and safe to chew.
Kapok Build-a-Bed
Kapok Build-a-Hut
Kapok Build-a-Nest
Critter Crackers are a 3-pack of wholesome chews, made from high fiber timothy hay, offers a terrific and healthy option for rabbits, guinea pigs, chinchillas, and other small animals. Critter Crackers-Ocean Friends Critter Crackers-Safari Friends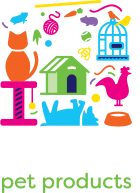 The Chill Stone is made of a chew proof dolomite that helps to keep small animals and critters cool and comfortable and is MUCH lighter than the typical granite. Chill Stone

The Health-E Collection of healthy chews for small animals are wholesome and adorable chew
they'll love. Health-E DonutHealth-E Bouquet Health-E ConeHealth-E RabbitHealth-E
Shroom
I received complimentary product.
Cassandra's Review- I want to send a huge thank you out to Charli and Ware pets for sending my family really great products that help the small animals we care for. The products are well made and are a joy for my animals to enjoy.