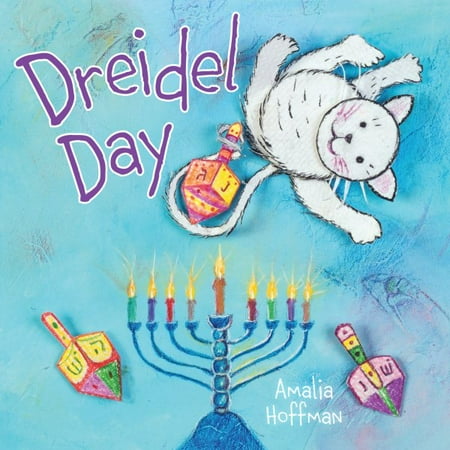 Available August 2018...to place a pre-order, please call 1-800-4KARBEN.
A sweet and playful cat encourages the reader to count to eight to celebrate Hanukkah. Can you spot the hidden objects? Celebrate Hanukkah, the Festival of Lights, with
Dreidel Day
!
I received a complimentary copy.
Cassandra's Review- The illustrations are fun and the book is a picture book. You may have to read up a bit about the dreidel if you're new to it and before you read the book, so you have an idea of what to say while reading it to the children. It would be perfect for kids that like a white cat and dreidels.