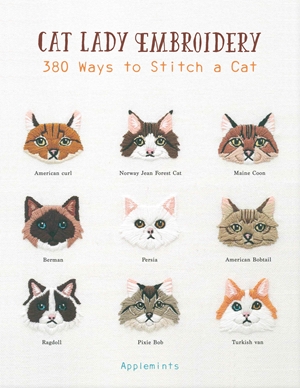 Cat Lady Embroidery
380 Ways to Stitch a Cat
Fat, striped, cheshire, or grumpy, this books offers more than 300 embroidery stitch patterns for cat lovers. Each set of patterns offers a range of ideas in different styles, shapes, genres from simple to more complex. A purrfect book for embroidery beginners or those looking for fun and simple patterns. Original designs and clear instructions make this book a must have for any embroidery enthusiasts library.
I received a complimentary copy.
Cassandra's review- Adorable images that you can use to create your own wonderful cat. It may be a bit hard to understand depending on your skill level, but with some practice this is a great book to help you undergo a project. I enjoy cats and the ideas, so this is a really fun read.