Unbreakable (Unblemished #3)
By Sara Ella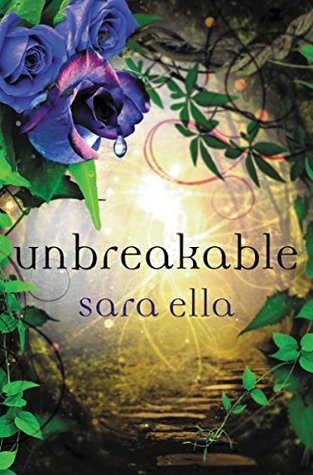 Eliyana Ember is stranded in a foreign country in the Third Reflection with no passport, the inability to mirrorwalk, and zero clue where the nearest Thresholds back into the Fourth or Second might lie. Her mind is a haze, her memories vague. She knows a wormhole from the Fourth sent her here. She remembers her mom and baby brother Evan. Makai and Stormy and Joshua . . .
Deep down El realizes she must end the Void once and for all. Is there a way to trap the darkness within its current vessel, kill it off completely? To do so would mean sacrificing another soul—the soul of a man Joshua claims is a traitor. But he's lied to her before, and even El senses Joshua can't be fully trusted, but one thing is certain . . .
The Void must be annihilated. And only the Verity—the light which birthed the darkness—can put an end to that which seeks to kill and destroy.
I received a complimentary copy.
Cassandra's Review- The book needs to be read in order, I did not do so and I regret it. What could have been a powerful journey or well written few hours or reading was not so. The book to me is not filled enough to be a standalone just filled with a story that goes on. Summed up the book could have probably been included in the others, but that is speculation since I never read one and two. I feel like drawing out a series might not always be the best option, especially when it could have been super easy to tie in an easier ending.