PORTFOLIO: BEGINNING COLOR MIXING
Tips and techniques for mixing vibrant colors and cohesive palettes
ISBN: 9781633224902 | Walter Foster Publishing | April 3, 2018 | $21.95 US, $28.95 CAN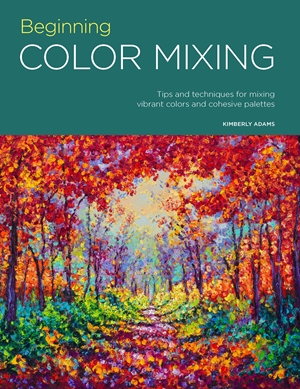 Learn the core concepts and techniques for mixing any color your palette needs with
Beginning Color Mixing
! Loaded with techniques on how to use and create color for vivid artwork, Beginning Color Mixing explains every key aspect of color mixing. You'll learn about basic color theory, hue and saturation, value, temperature, and color relationships and as well as how to wield color to create mood and atmosphere.
I received a complimentary copy.
Cassandra's review- The book is filled with techniques and a style that speaks to an artist. It will help but based on where you are in your own skill level this book can be a little hard, even for beginners.