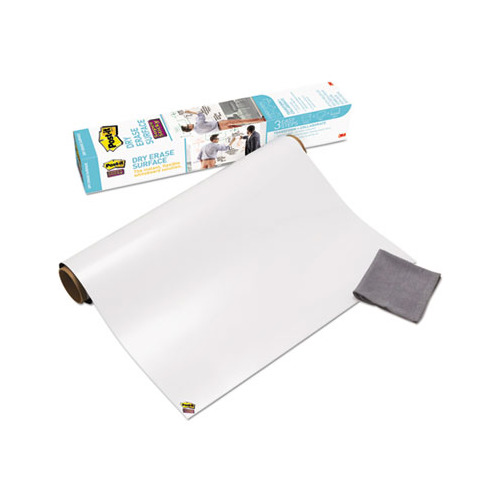 Post-it Dry Erase Surface with
3M
Adhesive Backing
Set collaboration free. Designed to stick to a variety of painted drywall and steel surfaces, glass, finished wood, and existing whiteboards or chalkboards. Easy to install and requires no tools just unroll, peel and stick. Utilizing a proprietary dry erase coating, the dry erase surface is stain-proof, erases cleanly every time and writes smoothly. From horizontal applications on desks or tables to vertical applications on surfaces where traditional whiteboards cannot be installed, such as windows, the dry erase surface can be cut-to-fit and provides endless possibilities for dry erase solutions in new places. It's even great for replacing old dry erase surfaces that may be ghosted simply apply over the existing board and it looks new again. Board Type: Dry Erase Board Width: 36" Board Height: 24" Surface Material: Dry Erase.
Office Supplies
I received complimentary product.
Cassandra's Review- Depending on where you stick this it can last either a shorter or longer time. It is simple to cut and great for my homeschool needs. I feel like the texture was on point as well as the style. It can also cover spots on a wall and be used for play time fun.