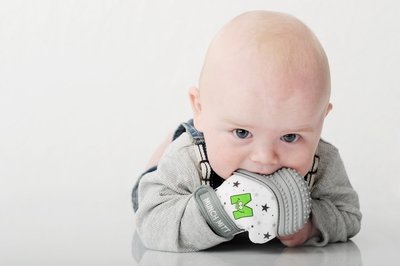 Photo is from the Munch Mitt's - Baby Teething Mitten & Sensory Toy as seen on site:
Munch Mitt is the undroppable, unstoppable teething mitt. Made with food grade silicone, BPA and Phthalate free, the mitt is both convenient for parents and fun for babies. Munch Mitt gives little ones the gift of self-managing teething relief and parents the gift of free hands!
Age range: Recommended for ages 3-8 months. Can be used up to 12 months of age.
MSRP: $18.99
Where to buy online:
http://www.munchmitt.com/shop/
I received complimentary product.