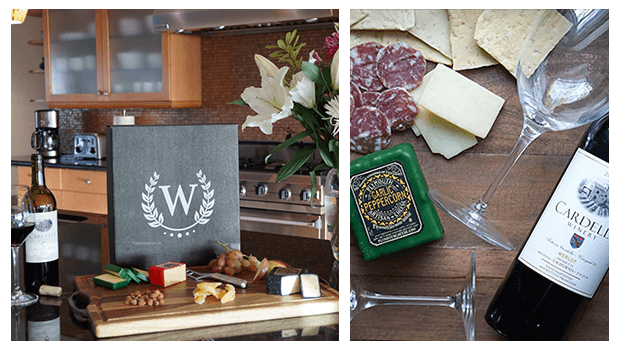 Wine Down Box is a monthly subscription that delivers gourmet wine, cheese and charcuterie pairings directly to your door. Yes, you heard correctly...
monthly wine and cheese
.
Q. What is the Wine down box?
A. Every month, our team hand-selects incredible wine, cheese and charcuterie pairings, which are delivered directly to our customers' doors. Our sole focus is to bring people closer together, and what brings people closer together than wine and cheese? From movie nights and date nights to parties and picnics, it's that kind of time that's genuinely irreplaceable. That's what creates memories. That's what truly lasts. And that's what we work so hard to deliver.
I received complimentary product.
Cassandra's Review- I would have loved to have hand selected my own pairing choice so that the flavors would appeal to my pallet because some people do not like spicy foods. With that being said I still think that this gift would be excellent for anyone that would like to try totally random new tastes. Everything was super high quality and came still refrigerated.