Muscle Up Meals ia a Delivery Service In Los Angeles
If you live or work in Los Angeles and the surrounding areas, this is your opportunity to experience the benefits of a true, gourmet chef prepared, healthy and nutritious meal prep delivery service.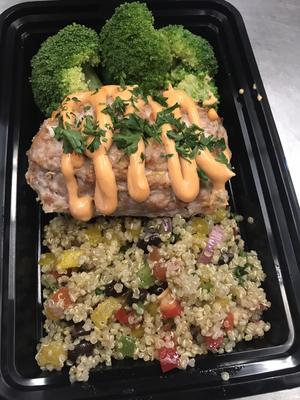 The perfect solution for men and women who are on the go and need a source of high quality, delicious and nutritious prepared meals to help them reach their fitness goals.
Whether you're trying to gain muscle and lose fat, or lose weight and get healthy,
Muscle Up Meals
is for you.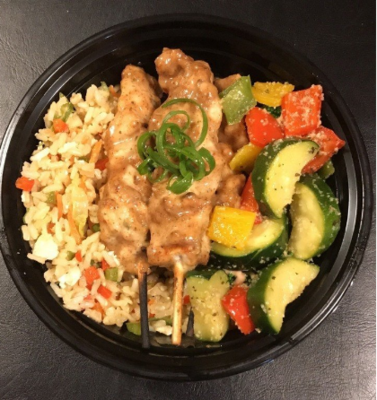 The Los Angeles Healthy Meals Delivery Area: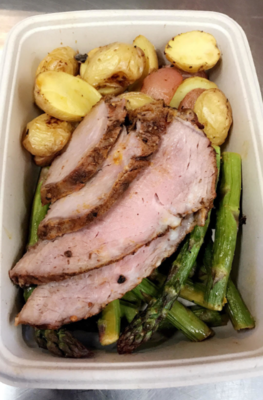 They deliver healthy food anywhere in the los angeles county, orange county, and ventura county. Just a short list of cities may include (but not limited to): Los Angeles, Pasadena ca, Beverly Hills, Glendale, Burbank, Bradbury, La Canada Flintridge, Montrose, Silverlake, Echo Park, DTLA, The south bay area, san gabriel valley, san fernando valley SFV, and many more!
What's in the food?
They use very fresh ingredients, all non gmo, mostly "organic" (but they are not allowed to label their food that way for lack of paying for expensive certification). By default their weight loss and maintenance meals have a half cup of carbs, 5 ounces of protein, and very lean besides the occasional plant fat, such as in the chicken satay which contains some organic almond butter as one of its key ingredients. The macros are perfectly balanced for most people, from 400-550 calories per meal, and typically 30 or so grams of carbs, and 35-45 grams of protein, and 5-12 grams of fat. They don't add sugar to anything, once in awhile our meals have a tiny bit of fructose, but it's very minimal at just a few grams at most.
I received compensation in exchange for posting this advertisement.