Celebrate the magic of the season with a selection of holiday and gift-giving books from Quarto Kids.
I received complimentary copies.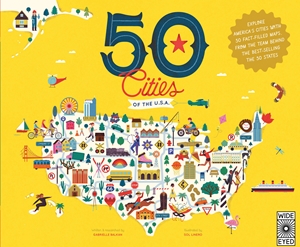 50 Cities of the U.S.A. by Gabrielle Balkan
Explore America's cities with 50 fact-filled maps
Explore skyscraper streets, museum miles, local food trucks and city parks of the United States of America and discover more than 2,000 facts that celebrate the people, culture, and diversity that have helped make America what it is today. From Anchorage to Washington D.C., take a trip through America's well-loved cities with this unique A-Z like no other, lavishly illustrated and annotated with key cultural icons, from famous people and inventions to events, food and monuments.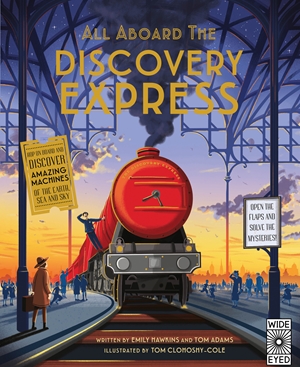 Open the Flaps and Solve the Mysteries
Welcome on board the Discovery Express! The year is 1937 and a conundrum is afoot: a professor on the verge of a brilliant discovery has disappeared. Can you help to solve the clues on this time-travelling adventure and track down the missing scientist? On your voyage, you'll travel the world, see some of the most important moments in the history of transport, meet the most brilliant engineers of all time, and ultimately unveil the design of the world's first jet engine! With clues to solve on every page, this interactive lift-flap adventure is sure to spark the imaginations of aspiring scientists and engineers everywhere, as you travel back in time to discover the history of transport.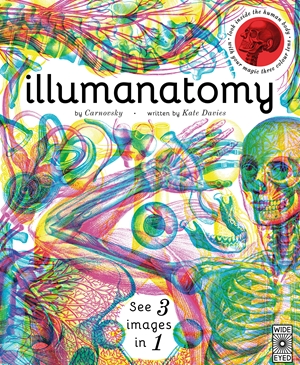 An anatomy lesson like no other! Look inside the human body with the magic three-colour lens and x-ray from head to toe to discover how your body works. Use the red lens to reveal the skeleton, the green to see the muscles working, and x-ray your organs with the blue lens to find out what they do day and night to keep you alive. Uncover the secrets of the human body and explore how its different systems work in this stunning follow up to the internationally best-selling Illuminature. Jam-packed with detailed illustrations and full of facts and information, this innovative encyclopedia from from Milan-based design duo Carnovsky will make you see the human body in a whole new light.
Polly and Her Duck Costume tells the true story of Polly, a little blind goat who was rescued by Leanne Lauricella, rescuer of farmyard animals and founder of the immensely popular Instagram account The Goats of Anarchy. Polly has some trouble adapting to her new life until her new mom gives her a warm and fuzzy duck costume, which turns out to be the perfect fit! Follow along with Polly as she finds love with her new family, gains confidence, and makes new friends. The perfect tale to inspire and delight animal lovers, Polly and Her Duck Costume pairs beautiful illustrations with a truly heartwarming tale readers of all ages will adore.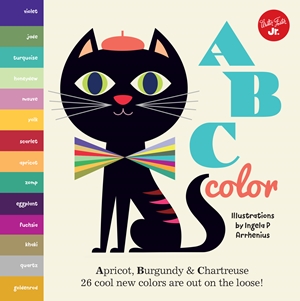 Apricot, Burgundy & Chartreuse, 26 cool new colors are out on the loose!
ABC Color combines learning the alphabet with colors for an educational and fun board book for young children. Each page of this beautifully illustrated book features a different letter and little-known color, so children can learn about both topics at one time! Parents will love spending time with their kids as they learn, and kids will learn the fundamentals of letters and colors. Makes a gorgeous keepsake as children grow!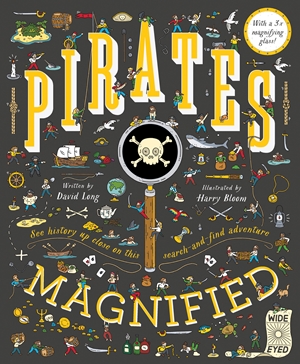 With a 3x Magnifying Glass
Ahoy shipmate! Grab your magnifying glass and seek out history's most notorious pirates in this swashbuckling search-and-find adventure, packed with over 200 things to spot! Explore the lives of 10 real pirates and learn about life on the high seas, whilst using the free magnifying glass to spot more than 200 pirate-themed items in each eye-boggling illustration. Kids will have fun using the magnifying glass to search whilst learning about real life pirates in this seafaring adventure!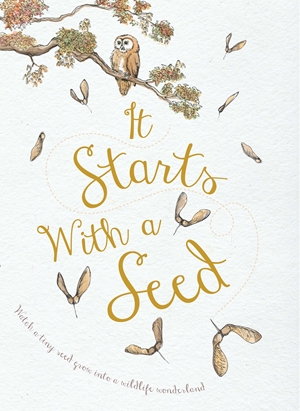 In gentle rhyme, It Starts with a Seed evocatively explores the growth of a tiny sycamore seed.
Taking a journey through the seasons and years, we follow the seed as it transforms from a seedling to a sapling, then a young tree, until it becomes a large tree with its branches and roots filling the page. As the tree grows, it is joined by well-loved woodland creatures – squirrels and rabbits, butterflies and owls – who make it their home. Beautiful and evocative, It Starts with a Seed is a factual story that will touch children with its simple but enchanting message of life and growth.
Beautifully presented, It Starts with a Seed has a gold embossed front cover, gatefolds, textured paper and specialised etching technique, hand made by the illustrator throughout.
It Starts with a Seed was the winner of the inaugural Margaret Mallett Award for Children's Non-Fiction.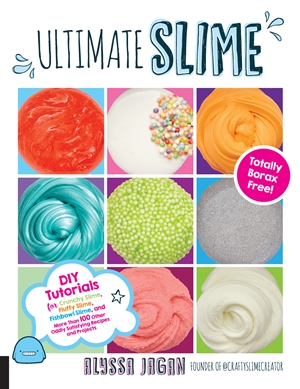 DIY Tutorials for Crunchy Slime, Fluffy Slime, Fishbowl Slime, and More Than 100 Other Oddly Satisfying Recipes and Projects--Totally Borax Free!
Written by Alyssa Jagan, popular Instagram slimer of @CraftySlimeCreator fame, Ultimate Slime makes making gorgeous, satisfying slime easy!
You'll see how to do everything you need to create a world of slime in a rainbow of colors and incredible textures. Start with some basic recipes, including kid-safe slime, then learn to make fluffy slime, clear slime, slushy slime -- more than 100 recipes and projects in all!
Supercharge your slime by adding color and mix-ins to create confetti slime, iceberg slime, floam -- there are no limits to what you can create!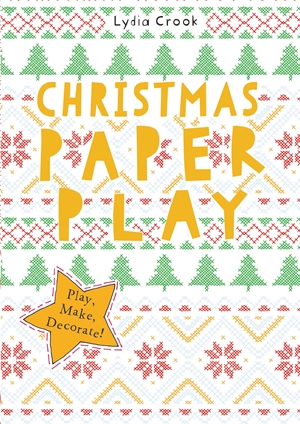 This beautiful papercraft title is packed with fun and festive things to make and do. From Christmas decorations, to mini-crackers, it's all here. Every page can be used as the basis of an activity, craft, or game, and all you need is a pair of scissors, some colored pencils, and the occasional dab of glue. Illustrated with artist and paper engineer Lydia Crook's delightful artwork, Christmas Paper Play is a perfect present to keep kids entertained over winter break.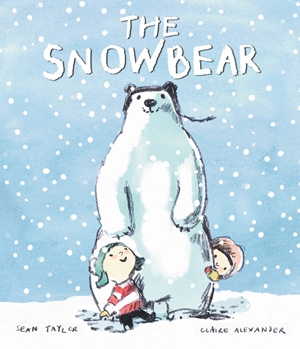 Snow comes in the night, and Iggy and Martina make a snowbear. A sledge ride takes them deep into the woods, but how will they get back home again? Stunning artwork of wintry scenes bring the story to life as you venture deep into the snowy woods on sledge ride with Iggy and Martina. A spellbinding story about friendship, loyalty, bravery and the magic of snow that will be a winter family favourite to enjoy each year when the temperature drops
Cassandra's Review- All of the books mentioned are amazing in their own ways and perfect for all ages even adults, though they are made so that young readers can explore and have the most fun. I LOVE reading to my children as well as others so this group of books was a real treat. If you like stories filled with everything from fact to imagination and some in between definitely check out this selection of books. The book of slime was super fun to create and I know that my kids are playing with a healthier version without the borax. Perfect holiday gifts as well!