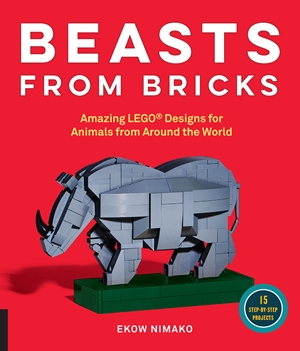 Beasts from Bricks
by Ekow Nimako
Amazing LEGO® Designs for Animals from Around the World - With 15 Step-by-Step Projects
ISBN: 9781631592997
Quarry | August 29, 2017
Hold mighty beasts in the palm of your hand! In Beasts from Bricks, LEGO® artist and designer Ekow Nimako shows us how to recreate wild animals in stunning detail. The book presents illustrated step-by-step instructions for building 15 animals from around the world: Africa, Europe, Asia, the Arctic, Oceania, Central/South America, the Caribbean, and North America. Each set of instructions includes entertaining and educational information about the animal's characteristics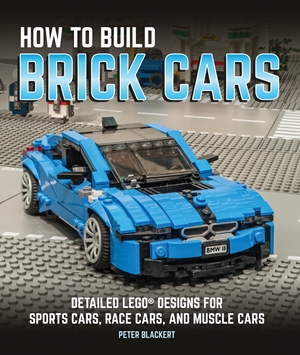 How to Build Brick Cars
by Peter Blackert
Detailed LEGO® Designs for Sports Cars, Race Cars, and Muscle Cars
ISBN: 9780760352656
Motorbooks | September 19, 2017
Brick fans, start your engines! With How to Build Brick Cars, readers will tap into their inner creativity as they build their way through classic and contemporary sports cars, race cars, and muscle cars. Each build was designed by Peter Blackert, one of the world's foremost custom builders in the brick world as well as a real-life car designer for the Ford Motor Company, and features informative and historical text about each car, step-by-step instructions, and STEM skills masquerading as LEGO® fun!
I received complimentary copies.
Cassandra's review- The two books help you to not only learn, but also have a lot of fun building with legos or even generic building bricks. No matter what size the bricks are as long they have the right shapes, the instructions are fairly easy.