With these great new books from Quarto, you can find new ways to make art and discover new paths to creativity.
Kawaii Doodle Class illustrates how you can easily sketch super-cute drawings.
Expressive Flower Painting is filled with exercises to make bold and beautiful floral art.
And Once Upon a Colorful Canvas is the perfect starter kit for anyone interested in learning to paint.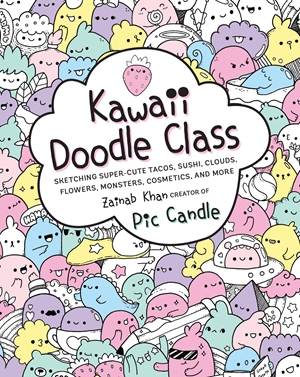 Kawaii Doodle Class
by Zainab Khan
Sketching Super-Cute Tacos, Sushi, Clouds, Flowers, Monsters, Cosmetics, and More
ISBN: 9781631063756
Race Point | September 1, 2017
The Japanese word kawaii translates to "cute," and this how-to book is chock-full of super-adorable images of tacos, sushi, smoothies, clouds, rainbows, cacti, doodle monsters, Christmas trees, lipsticks, teacups, and more for your adoration.
Popular kawaii artist Zainab Khan shows you how to draw 75 super-cute characters with simple step-by-step illustrations and instructions. She has also included fun search-and-find images and inspiration boards that show you how to give your characters different facial expressions and zany accessories.
Thanks to this crash course in Kawaii Doodle Class, soon you will be enhancing your notebooks, stationery, artwork, and more with your own unique kawaii world!

Cassandra's Review - cute doodles for all ages to create.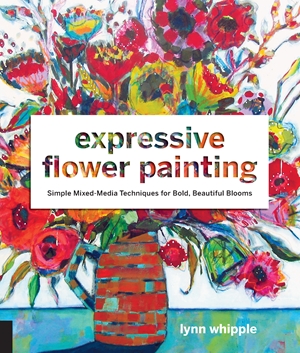 Expressive Flower Painting by Lynn Whipple
Simple Mixed Media Techniques for Bold Beautiful Blooms
ISBN: 9781631593048
Quarry Books | August 8, 2017
Expressive Flower Painting presents a range of creative painting exercises that help readers develop vibrant nature paintings. This exciting book is an in-depth expansion of artist Lynn Whipple's class called Big Bold Bloom Wild Painting, with additional content. The book will cover mark making, layering techniques, how to do "spin drawings," color methods, painted backgrounds, working from life, and how to successfully combine a wide variety of media for the maximum effect.
Cassandra's Review- I like the easy to learn way that this book is written, but it is super difficult to get the right techniques.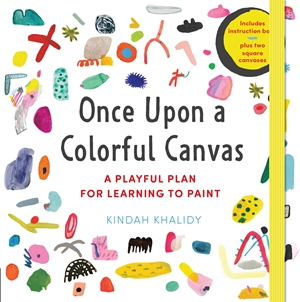 Once Upon a Colorful Canvas by Kindah Khalidy
A Playful Plan for Learning to Paint
Includes an 88-page paperback book plus two 6" (15 cm) square canvases
ISBN: 9781631593222
Rockport Publishers | August 15, 2017
Once Upon a Colorful Canvas offers something completely new, a stunning and delightful visual journey of discovery! Readers are treated to a simple yet sophisticated "look and learn" approach to learning to paint by the brilliant and dazzling artist Kindah Khalidy. As she shares insights into the artistic process, Khalidy's playful compositions and clever visual clues illuminate various approaches to the art form, spark ideas for creativity, and encourage aspiring artists to take risks, allowing space for unexpected and sometimes wonderful accidents to occur.

Cassandra's Review- Two 6 by 6 canvases are included to help you start out creating with this very informative book.


I received complimentary copies.