The Tray Haven
is a highly adaptable wing-like barrier which can help make mealtime and outings less stressful for parents and toddlers(6 months-18 months specifically) . Help helps keep wander hands inside strollers at the grocery store and keeps food off the floor during meal time. The Tray Haven is easy to setup, take down, and store, thanks to its clever collapsibility and go-anywhere portability. It can be attached to strollers, high chairs, and booster seats. With breathable mesh netting and a sturdy wire construction, Tray Haven is easy to clean in any sink and air dries quickly. After cleaning, Tray Haven can also be folded and put on the top shelf of the dishwasher for extra sanitation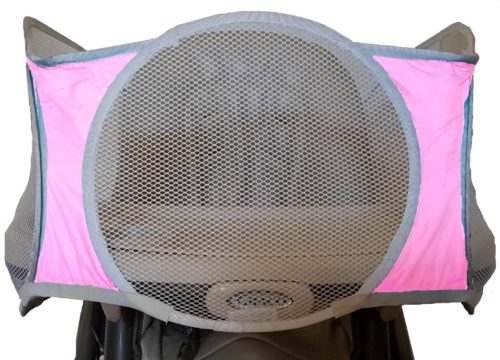 Think of all the things parents could get done if they didn't have to be constantly on "guard" on the go especially while at the grocery store and or at the mall. Let the "uh-ohs" be gone with Tray Haven!
Price per unit: Starting at $34.99
I received complimentary product.
Cassandra's Review- This is not super easy to fold up, it did not prevent my child from pulling it up, also throwing food and drinks over the net like a game. Water goes through the mesh and it actually becomes something else that I need to clean at the end. It does not stand up freely and does need to secure to a chair or stroller, but depending on the size of your little one this can either help or fail. Once my child figured out that it was super "fun" to make mom pick up things from the other side of the net, it no longer helped me which was about 30 seconds into use. Plus if you do happen to have other kids that may be older they might try and use this as a goal while the baby is inside. This is a great in theory product, that hopefully helps other families.