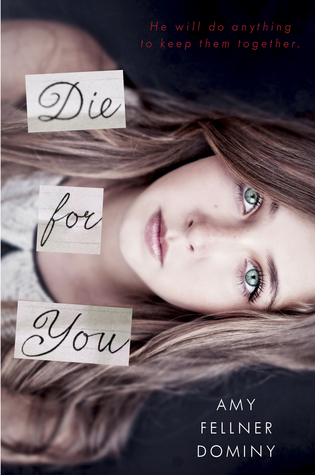 Theirs was the perfect love story.
After Emma Lorde's parents' divorce forces her to move halfway across the state of Arizona to live with her father, Emma must face her senior year in a new school knowing absolutely no one.
Then she meets Dillon Hobbs, and something just clicks.
Dillon introduces Emma to friends she can call her own. He provides a refuge from the chaos of her past, and the security of a commitment that he promises will last forever. And because circumstances of her messy life forced Emma to put aside her dream of pursuing archaeology, Dillon creates a blueprint for a future together.
He saves her, over and over, by loving her more than she thought anyone ever would.
But just when everything seems picture-perfect, Emma is offered an opportunity that will upend the future they've planned. Uncertainty grows, and fear spirals into something darker.
Now Dillon is the one who needs saving.
But how much do you sacrifice for the one you love? What if saving Dillon means losing herself?
http://www.amydominy.com
Amy Fellner Dominy
is an advertising copywriter turned playwright turned novelist. Her books for teens and tweens include DIE FOR YOU; A MATTER OF HEART; OyMG, a Sydney Taylor Notable Book; and AUDITION & SUBTRACTION.
And, coming in 2017 from Disney, Amy's first picture book, COOKIESAURUS REX, with writing partner Nate Evans.
Amy lives in Phoenix, Arizona with her hubby and two children who come home for school breaks and free meals.
I received a complimentary copy.
Cassandra's Review- I find this book to be better read first by a parent and then given to a teen, because there is so much to discuss this is going to make it much easier. It is a book that makes me so glad that I homeschool. I feel like that author is not holding back and yet remains classy as she tells this tale. It is mingled with emotions and when I put the book down, I still had a hard time letting it go in my mind.