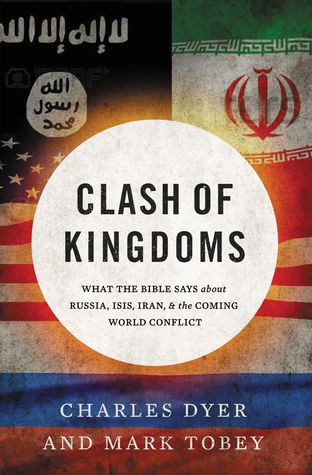 From the bestselling authors of The Rise of Babylon and The ISIS Crisis, the essential guide for Christians about what Bible prophecy foretells concerning current events in the Middle East—especially the rise of ISIS and the resurgence of Russia—while providing a way to find peace and hope in the face of end times concerns.
ISIS, Russia, and Iran are daily top headlines and are among chief sources of intensifying unease among Americans about how current world conflicts will unfold. Using the Old Testament texts of prophets Ezekiel and Daniel as foundational passages, Bible experts Charles Dyer and Mark Tobey explain the connection between Bible prophecy and real-time events such as the growing alliance between Russia and Iran; the unsettling of the region as ISIS ravages countries and redraws boundaries; and the pull of Turkey and Saudi Arabia into the fray by Russian encroachment, Iranian meddling, and the United States' inability to create and lead a coalition. Simultaneously, Dyer and Tobey provide practical encouragement and spiritual principles for finding comfort, strength, and perspective in an unsettling time while laying out a strategy for responding out of faith rather than fear in the face of end times concerns.
I received a complimentary copy.
Cassandra's Review- The book is going to appeal to people who believe in faith and God. It is a shorter read but do not let that take from its content. It opens more thinking points in the topics provided. I feel like this will give you what you take from it and nothing more.