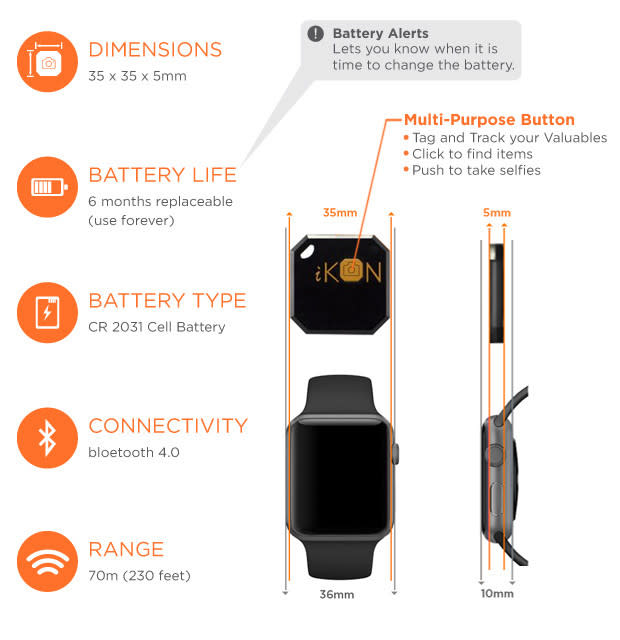 A new tracking device that has the widest search range on the market today has just passed its campaign goal of $10,000 on the crowdfunding website
Indiegogo
, offering relief to thousands of consumers who want to end the unwanted, time-consuming version of 'hide and seek' they endure when trying to locate personal items.
It's the iKON Tracker, a device that tracks up to 10 things at once – whether its things, people or pets – and features a technologically-advanced item locator and a search range of 70 meters/76 yards, which is the greatest distance ever for a personal tracking device.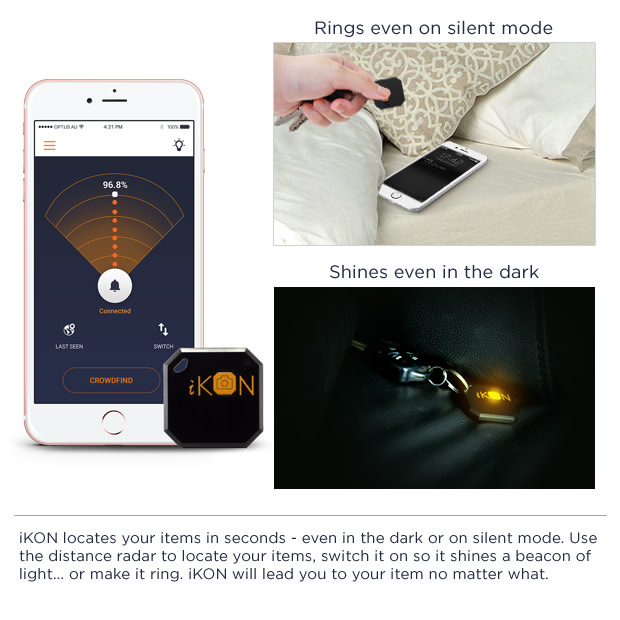 I recevied complimentary product.
Cassandra's Review- I thought the orange color was very nice. You will need to already have a smartphone in order to use this device Yes you can even place this or give it to your child to carry around a store. Having a large family things can easily get lost, so this is a good added security measure. It is lightweight so it will not ruin your car starter ignition.