Jacqueline Bussie knows that too many Christians live according to unspoken laws that govern the Christian life: #1: Never get angry at God; #2: Never doubt; #3: Never question; #4: Never tell your real story; #5: Always speak in cliches about evil and suffering; and #6: Always believe hope comes easy for those who truly love God.
Living according to these rules is killing real Christian life; Outlaw Christian proposes a rebellious, life-giving, authentic alternative. Through captivating stories and with disarming honesty, Bussie gives concrete, practical strategies to help readers cultivate hope, seek joy, practice accompaniment, compost their pain, and rediscover the spiritual practice of lament. Tackling difficult questions without political divisiveness, Bussie speaks to both progressive and conservative Christians in ways that unite rather than divide. And in doing so, she provides a new way to handle the most difficult and troubling questions of life in a broken world that God will never abandon."
I recevied a complimentary copy.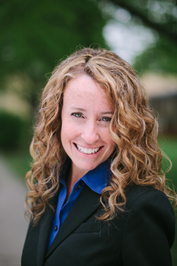 Author
Jacqueline A. Bussie
Cassandra's Review- It is easy to fall into the trap of being like everyone else and conforming to the standards of an old religion. With this book you are able to feel god in trying to set out in a new way while freeing yourself from the guilt of repetition in Christians focuses. The books helps to find a way to break a cycle of focusing on how to be for God through old rules and changes the dynamic of how to go about still being true to your Christian faith.