"Building a Healthy Child"
Food Introduction Nutritional Program-A Parent's Guide to Foundational Childhood Nutrition for Lifelong Health
By Melina Roberts, N.D.
ISBN: 978-1-49178-362-7
Available in hardcover, softcover and e-book
Available on Amazon, Barnes & Noble and
iUniverse
Melina Roberts, N.D., has developed a revolutionary program that introduces infants and toddlers to food that helps them develop their bodies and health.
Many parents feed their children as if they're adults, without ever thinking that perhaps they should not be eating like a fully-grown adult. The truth is, however, that organs and body systems mature at different times, which means nutrition needs at different ages vary.
In this guidebook to promoting optimal health in infants and toddlers, you'll learn how to:
take advantage of the benefits of breastfeeding;
avoid foods that can cause infants problems, such as grains, wheat, soy, corn, refined white sugar, and cow's milk; introduce solids to infants and toddlers; decrease the likelihood of children developing allergies, eczema, asthma, and chronic disease.
Most parents want to give their children a head start in life, but they too often neglect the most important area-nutrition. They introduce certain foods too early and feed their children poor-quality food, promoting a disastrous cycle of bad health.
Help your children develop into intelligent, successful, and healthy adults with the insights and guidance in Building a Healthy Child.
About the author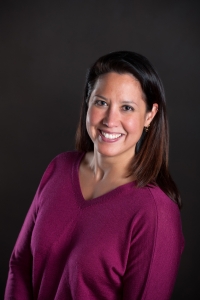 Melina Roberts, N.D., is a naturopathic doctor and founder of Advanced Naturopathic Medical Centre in Calgary, Canada. She is a graduate of University of Waterloo and the Canadian College of Naturopathic Medicine, and is a leading authority in the field of naturopathic medicine. She currently resides in Calgary with her husband and daughter.
I recevied a complimentary copy of this book.
Cassandra's Review- This is a shorter book that contains well written and easy to understand information that will help you to feed your children better. It is more geared toward babies, but I really enjoy the recipes included. If you are unsure of what to feed your little one this will help you to better understand more about foods and what is the best to provides at what stage of age.