https://coloringnotebook.com/
Introducing
Coloring Notebook
Paper notebook with coloring pages for adults.
Beauty outside. Amazing inside.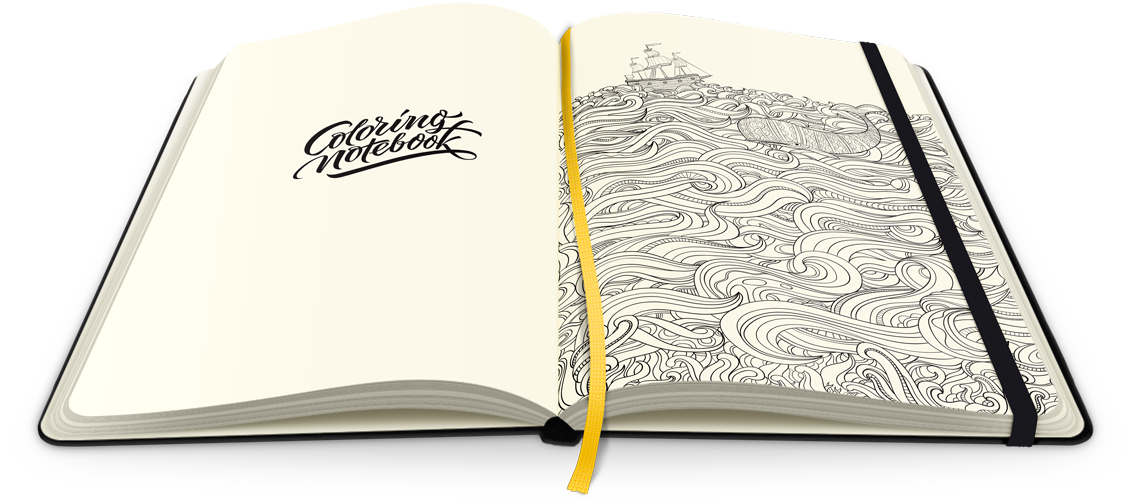 The Coloring Notebook is a happy combo of stylish paper notebooks and traditional adult coloring books.
It has a beauty, leathery hardcover, quality acid-free paper, smart dimensions, and it lies flat when opened.
Each Coloring Notebook has been specifically designed for jotting down notes, sketches and ideas.
Also, it will provide hours of stress relief and mental relaxation.
I recevied complimentary product.
Cassandra's review- The very tightly bound, beautiful notebook is a pleasure to use. It helps to relax and unwind me from a stressful day. Being able to either color or draw is great and my kids love to use it as well. The pages are meant to be left in the book, so it can not really be shared at the same time, but it does make a wonderful keepsake.