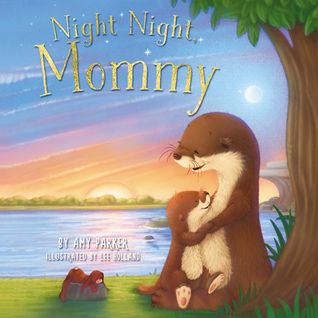 Cuddle up for a calming bedtime story with this sweet board book that combines bedtime rhyme with adorable animal art to help your children get ready for a good night's sleep.
Night Night, Mommy features an animal family settling down for bedtime, recalling shared moments between mother and child that occurred throughout the day. All of these special moments are relatable to you and your toddlers or preschoolers, and this bonding time is a wonderful way for your children to tell you "night night" as they drift off to sleep.
Sample text:
Oh, Mommy, what a day we've had!
We've played and learned and then
We'll snuggle in and say, "night night"
Before we do it again!
Amy Parker has written more than twenty books for children, teens, and adults, including the best-selling A Night Night Prayer , Thank You, God, for Mommy, and Thank You, God, for Daddy. She has also collaborated with authors ranging from New York Times bestsellers to her very own son. Most importantly, she is a wife to Daniel and a mom to their amazing sons, Michael and Ethan.
http://www.AmyParkerBooks.com/
I recevied a complimentary copy.
Cassandra's Review- A perfect children's bedtime book, no matter how many times it is read, the kids want to hear it over and over again. The illustrations made my family smile and are so adorably cute. A very good message is inside as well. I would recommend this to younger children but I would let the adults read it outloud for maximum cozy, comfort and love sharing!