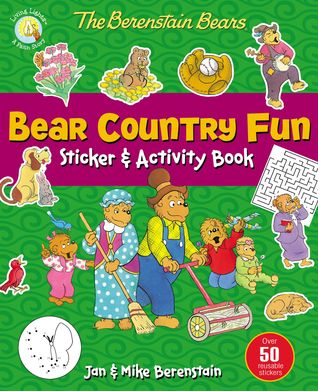 The Berenstain Bears come to life in The Berenstain Bears Bear Country Fun Sticker and Activity Book that fans are sure to love! Join the whole Bear family in creative and interactive fun with 32 pages of age-appropriate activities such as word finds, mazes, puzzles, coloring pages, and colorful reusable stickers that are sure to please. Features Mama, Papa, Brother, Sister, Honey, and their friends from Bear Country.
I received a complimentary copy.
Cassandra's Review- The book is short but has a good amount of different activities for younger children. There are really neat stickers included and if you are a fan of the bears, this is a real treat. my kids were able to share the book by using their fingers to do most of the activities and coloring a little of each of the coloring pages. It provides at least a half hour of total fun.