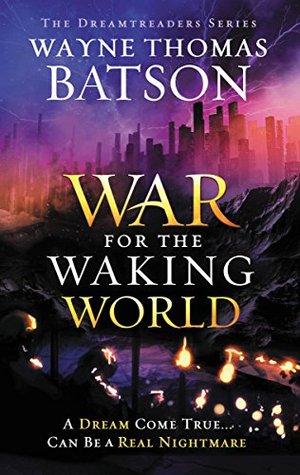 Fifteen-year-old Archer Keaton has the ability to enter and explore his dreams. He is a Dreamtreader, one of three selected from each generation. Their mission: to protect the waking world from the Nightmare Lord who dwells beyond the Slumber Gate. But as Archer's dreams become more dangerous and threatening, so too does his waking life.
In this fast-paced conclusion to the exciting fantasy trilogy, the dream world and the waking world bleed into each other when a rift is formed between the two. People in the real world suddenly find their waking lives resemble their wildest dreams. Now it's up to Archer and his fellow Dreamtreaders to race to reverse the rift before too much damage is done and to battle Archer's ex-best friend, Kara, who sits on the throne of the Nightmare Lord. Kara is building an army of her own. Will Archer be strong enough to stand against her?
I received a complimentary copy.
Author Website http://enterthedoorwithin.blogspot.com/
Cassandra's Review- Ok so I started this trilogy with the last book in it and for that reason, I felt a bit lost and unprepared. The book is not really a standalone, but it can hold its own when needed. I think the storyline was good and the characters were really excellent. My only advice is to start with book one for the most impact.