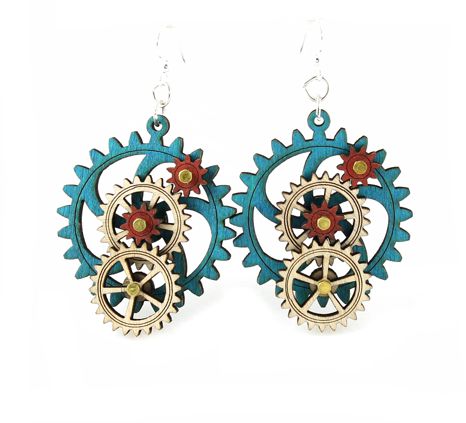 Green Tree Jewelry, Proudly Made in USA and based in San Diego. We create new fashion designs of modern laser-cut wood jewelry, steampunk inspired light switch covers and many other unique products.

At Green Tree Jewelry they use a very thin, strong multi-layer wood, that has been put together in a criss-cross fashion giving it an amazing strength. Another huge benefit of wooden jewelry is how lightweight it is. For example, when you put on a pair of our earrings, you will feel like you're not wearing anything at all, giving you sense of freedom that few earrings can.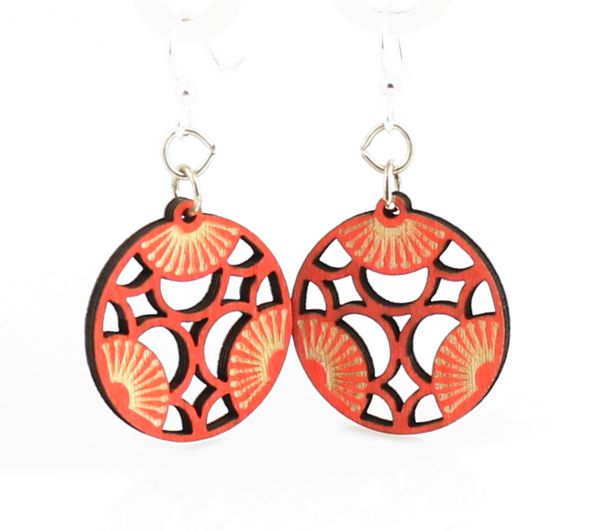 Wood jewelry is sustainable and eco-friendly! With the modern standards and practices of the developed world, wood has re-emerged itself as one of the most sustainable resources we have. Sadly, these practices do not take place in most tropical regions of the world yet, but with more awareness and support of sustainably resourced suppliers, this will surely change.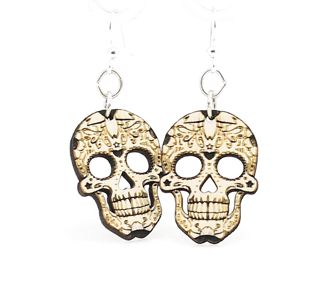 They hope wood jewelry becomes a new standard in fashion jewelry.
Facebook - GreenTreeJewelry.com
Instagram @greentreejewelry
Twitter @greentreejewelr
I received complimentary product.
Cassandra's Review- I was so amazed by how detailed and beautiful the earrings are. They are a really nice size, but not heavy so I do not have to worry about ripping my ear lobe. I would recommend picking up a pair of the steam punk earrings as they were my favorite and have very nice color. The little cogs actually move. A very impressive shop with reasonable prices.